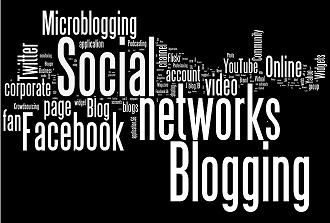 Social Media Services
Initial Consultation - $147.00

- Evaluate your current online presence that includes:
* website
* social media usage
* email optin and autoresponder choices
* video marketing
* traffic methods and lead capture techniques
We will analyze it all and give you an honest evaluation and our recommendations. These recommendations are proven strategies that work...no matter what business you're in.
---
Social media technical set up - $287.00

* We will help you set up 3 profiles (Facebook, Twitter, LinkedIn) and show you how they work for the best possible results.
* Show you how to link all your profiles with your website and blog
* Show you how to get the maximum results for your business
* One 30 minute 1 on 1 phone consultation
* Email support for 1 month, to tackle any problems you may have.
Monthly Maintenance Packages
(All monthly packages are a minimum 3 month term - first month to be paid in advance, then billed out every 30 days at the rate choosen)
---
Bronze Package – $447/ month
* Basic Monthly Maintenance package that will provide you with 6 status updates/day on 3 networks
* Get rid of unwanted SPAM
* Accept "friend requests" and "follows, plus basic profile and reputation management
* Monitor inbox messages and direct them through the proper channels in you business for instant resolutions
* Full email support
* Monthly activity reports for your records
---
Silver Package - $997/month
* Includes all of the Bronze package PLUS
* Set up and maintain 2 additional networks
* Seek out people in your niche to add as contacts/potential customers
* Post on relevant blogs and forums - 4 posts per day
* Content distribution
---
Gold Package - $1597/month
* Includes Bronze and Silver packages PLUS
* Blog maintenance - posting, approving comments, replying to comments left etc...
* Content creation and distribution - we'll create it all based on your needs and requests...then we'll distribute it to a wide range of sources for maximum exposure and drive targeted traffic back to your squeeze page, website or blog.
- Top rated article directories- Top rated forums- Press release sites- Your current subscriber lists
* Reputation management - Monitor what is being said about your company and respond quickly to any and all comments, complaints and questions. Protect and grow your brand awareness.
* Create and distribute special events like new product launches, special contests taking place, important conferences and gatherings.
---
Hourly Rates Available
Just want some advice on something, no problem, Social Media Management Experts are now available by the hour.
You decide on how long and what project we can help you out with.
We can help in ALL areas of your marketing plan...online and offline...just ask.

---
**Please note - if you are choose any of our monthly maintenance packages, a one time set up of $147 will apply. This will include:
* Set up social network profiles
* Clean up established profiles
* 1/2 hour phone consultation
**All posts will be pre-approved between Social Media Management and your business before we make it live**
---